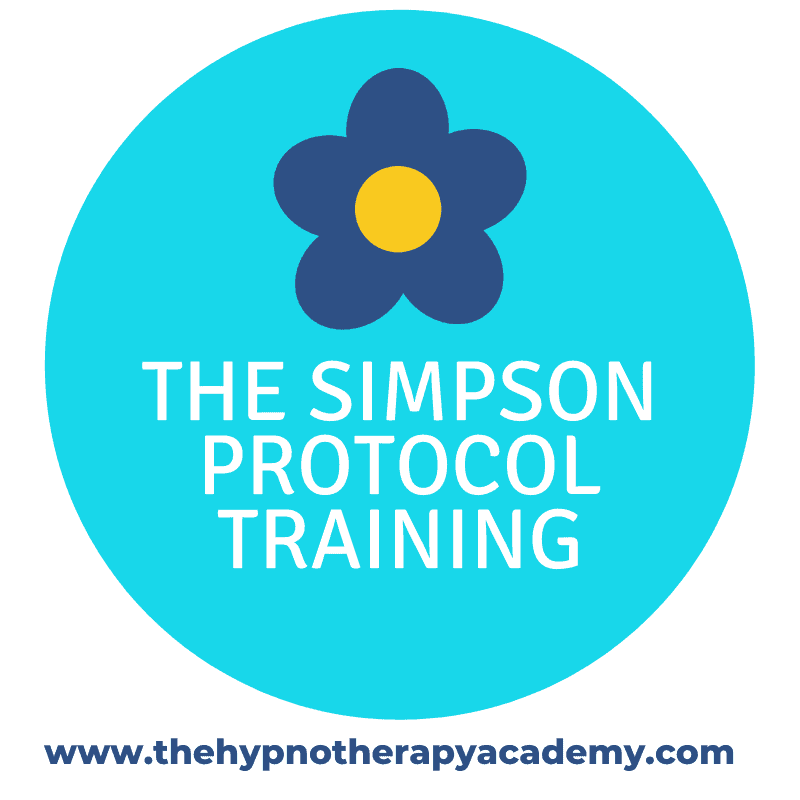 TRAIN IN THE ULTIMATE ADVANCED HYPNOSIS TECHNIQUE AVAILABLE – THE SIMPSON PROTOCOL
Your trainer is Honey Lansdowne who is the only licensed Simpson Protocol for UK & India (in person and online)
Learn how to work with clients in deep state hypnosis for excellent outcomes
What is The Simpson Protocol?
The Simpson Protocol is a complete method of working with clients in deep state hypnosis.
It was created by Ines Simpson, who is a leading innovator and expert in the field of hypnosis.
It has the power the help people with any issue, due to it's content free nature (which means the client does not have to explain the issue that they want to work with in detail).
Be super organised and book and pay now (payment plans are available)
Here are the training dates for 2023 (all times are UK time):
2 & 3, 9 & 10 December 2023 ONLINE
There will be one face to face Simpson Protocol Training in 2024. Dates TBC.
The content for the online and in person course is exactly the same.
Why learn 'The Simpson Protocol'?
The Simpson Protocol works with the client on any issue and covers mental, spiritual, physcially, emotionally and soul healing.
It incorporates induction, deepening, inner child work, parts work, regression to cause, matrix imprinting, forgiveness, self-esteem work and self-hypnosis.
But it's real superpower is the ability for the hypnotherapist to communicate with the unconcious during deep state hypnosis.
A session can be completely content free making it a very private way for clients to deal with their issues.
Everything happens in a seamless natural way, which gives the client the space to explore the field and optimise with super concious.
It takes hypnotherapists to new heights of hypnosis skills as they learn to trust and communicate with the unconcious on a whole new level.
This is a highly practical course. You will leave feeling confident in your new skills.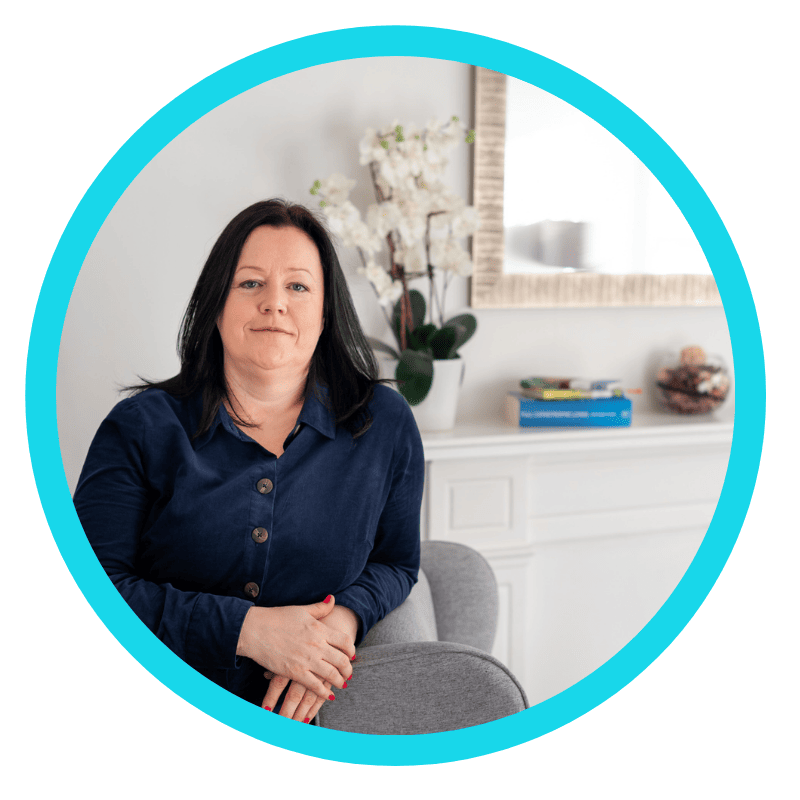 This advanced hypnosis training will improve your ability to facilitate hypnosis and get great outcomes for your clients
The training is delivered either 4 days straight in person or 6 days of about 4 hours each (over 2 weekends) online.
Once you have received this training you'll receive a certificate of attendance (that counts towards your CPD hours too).
You'll become part of an energetic hypnosis movement with a free engaged community and ongoing support from Simpson Protocol trainers worldwide.
You'll never worry about not knowing how to help a client again
You'll develop a stronger sense of trust in yourself and your clients ability to change and heal
You'll be able to explore your own ideas and style using the Simpson Protocol technique
Your clients can enjoy complete confidentially of their most private matters as the sessions can be content free
You will incorporate many solid hypnosis principles in one technique
You give your clients the gift of self hypnosis by teaching them this in their first session
As a hypnotherapist, you'll have more confidence
Once you have trained in The Simpson Protocol, you'll be able to help clients with any issue, including:
Simpson Protocol Certification:
Once you have received the Simpson Protocol Training you'll receive a certificate of attendance (that counts towards your CPD hours too).
But many people who train in Simpson Protocol will want to become a certified Simpson Protocol Practitioner and receive the extra support, experience and credibility that brings.
You can add certification at the checkout when you book your Simpson Protocol Training place.
You'll have the confidence and direction to know that you will be working towards a credible certification, with full support from your trainer.
Certification gives you:
A private community of all of the worldwide Simpson Protocol trainers and all the other certified Simpson Protocol Practitioners for sharing experiences, top tips and thoughts as The Simpson Protocol continues to evolve (it is continuously gaining momentum has a leading hypnosis technique).
An online vault of documentation, videos and the manual as well as a community forum.
A certification certificate and logo To add credibility to you as a therapist that takes their skills development seriously and to your business as you will be associated with other certified Simpson Protocol practitioners and be able to display the logo on your webiste.
Certainty that the quality of your work meets the high standard or certification and has been signed off by a Simpson Protocol Trainer.
Confidence that no matter what problem your client has, you will be able to put them into hypnosis and work with them to make improvements. No more fear of not knowing what to do!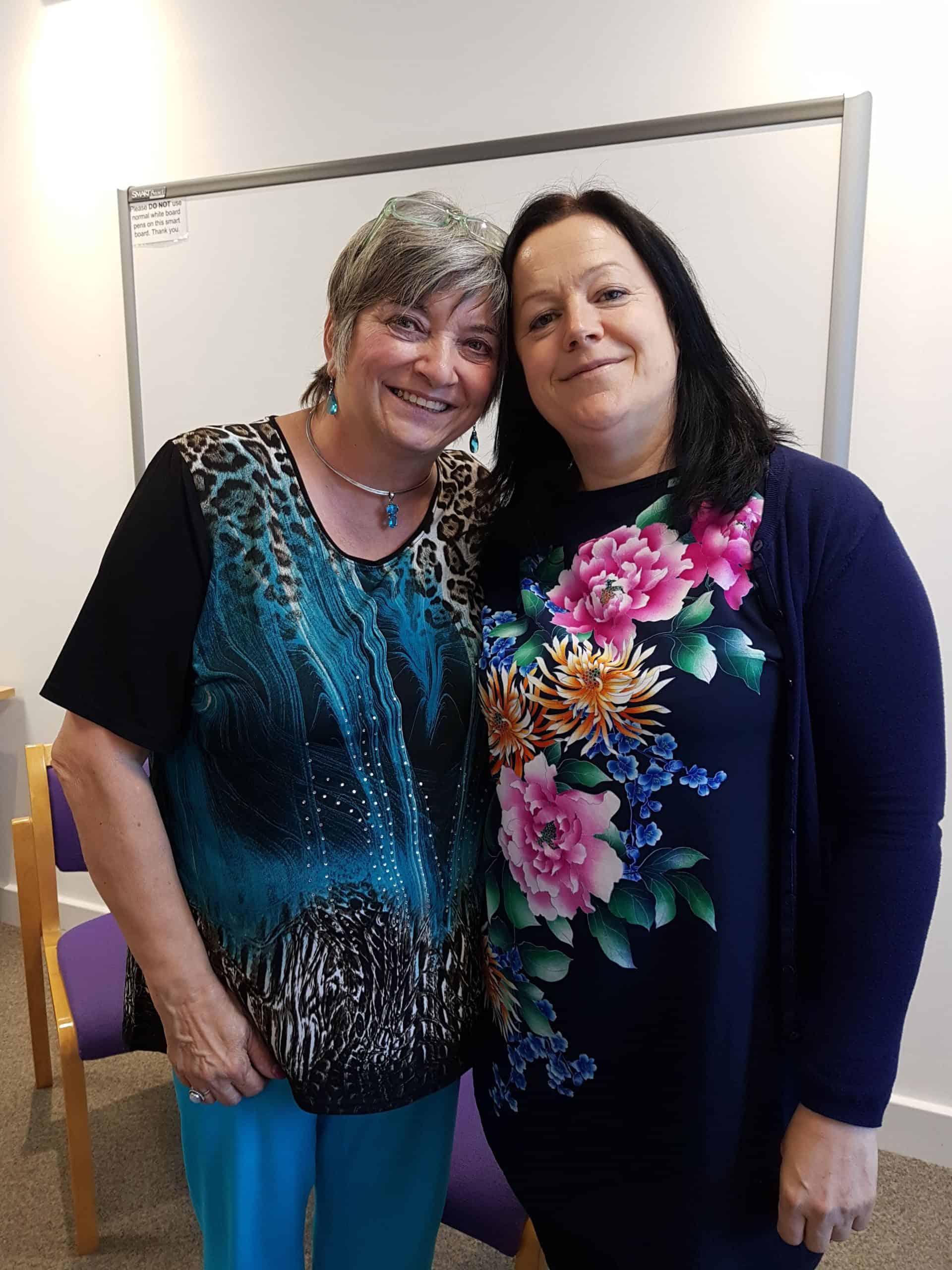 Honey genuinely tries to help her clients and she's got the client's best interest at heart. I went to see Honey as I went through a phase of constant worrying. She helped me a lot to regain my confidence and to believe in myself.
You will become part of a fabulous worldwide community
There are Simpson Protocol Practitioners all over the world.
A certfication in advanced hypnotherapy techniques
Certification gives you that extra credibility in your Simpson Protocol commitment and skills.
Online training material that you can access anytime
You will get access to pre recorded videos in a sophisticated online training portal.
Become part of something bigger
Become part of an evolving hypnosis movement that are constantly innovating and communicating.
Quality hypnosis training online or in person
The training is delivered either 3 days straight in person or 4 days of about 5 hours each online. Either way, you get plenty of training and time to practice.
Once you have received this training you'll receive a certificate of attendance (that counts towards your CPD hours too).
Learn a variety of solid techniques within The Simpson Protocol
Create a quality pre-talk – take your clients on a proper hypnotic journey
Induction techniques – how to create hypnosis
Deep trance – what it is, how to recognise it, how to use it and how to safetly end it
The Elman Induction – a tried and tested brilliant induction
Rapport – creating deep rapport with your clients
Work content free – let your client work privately on their issue
Release techniques – find forgiveness and ease grief
Idemotor signals – learn how to communicate with your client in during deep state hypnosis
Self-hypnosis – teach your clients quality self-hypnosis
Create somnambulism and Esdaile states – explore new hypnotic states to benefit your clients
Regression – clean up the root causes of your client's issue
Matrix imprinting – work with genetic imprinting and legacy imprints
Restore human design default settings – of peace, love, welllness and self-love
Work with the soul/s – address soul fragmentation or trauma
Parts work – align the parts of self to work for the common good
Inner child healing – heal the inner child and integrate into the adult self to resolve childhood issues
Future pacing – allow your client to feel the benefits of the changes right away
Work confidently with any issue – anxiety, depression, fears, phobias, addiction, trauma, confidence, self-esteem, stop smoking, weight loss, health, fertility, childbirth. Really anything goes.
Explore spirituality and telepathy – The Simpson Protocol will open new paths if you want it to
Support from the moment you complete your training:
There's a busy free worldwide community
Professional certification
Take your Simpson Protocol practice up a notich with certification, which gives you three months of coaching and assessment of your work by your trainer, Honey Lansdowne.
Once certified, you receive extra content and support on an ongoing basis with no reoccuring costs.
BONUSES – Choose your bonus when you train with me
This advanced hypnosis training is incredible value
When I trained as a hypnotherapist years ago my first course left me unclear abut which techniques to use and when. I knew the techniques, but I lacked a deep understanding of what I was doing and why. I had to go on a lots of courses and spend a lot of money to fill in the blanks! You'll benefit from all my training and experience when you train with me.
I also have a first class honours degree in business and marketing and have been around the block with my own business.
When you train in Simpson Protocol with me, you can choose a bonus of either:
A full Simpson Protocol session, an audit of your business or a one hour coaching session focused on your business success.
With any bonus you'll benefit 🙂
BONUS 1
A full Simpson Protocol session
Work on any issue content free and experience The Simpson Protocol for yourself
BONUS 2
An audit of your business
Get expert eyes on how customers see your business
BONUS 3
A one hour business coaching session
Give yourself and your business a boost with a tailored coaching session
About Your Certified Hypnotherapy Trainer, Honey Lansdowne
Honey has been coaching people for 20 years. An experienced NLP Master Practitioner and Hypnotherapist she works with clients as their 'whole self'.
Honey has a deep rooted belief that everyone has the ability to unlock magic inside themselves if they choose to. Coupled with a 'you can' attitude, she is taking her students to the next level in Hypnosis training.
Honey sought out the highest available standard of Hypnosis training to bring to her students and has trained around the world to bring the best techniques to her students in the UK.
Honey is West Sussex based but works with clients around the world online. You can see what people say about Honey's work here.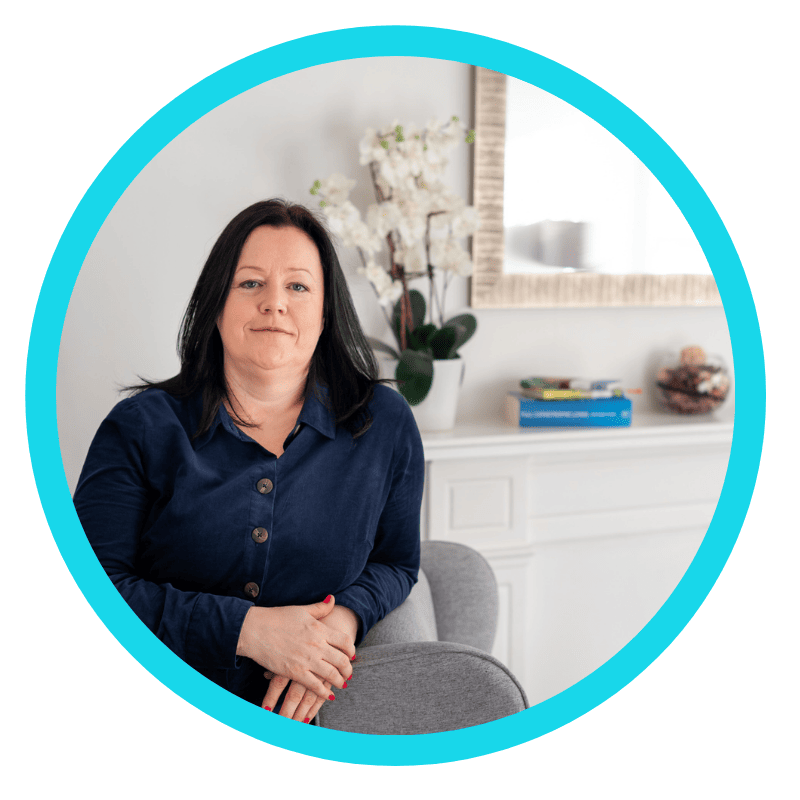 This course will give you a whole new level of hypnosis skills and elevate your client work and business
Here's what this course will give you for a very reasonable investment (with payment plan available):
Quality training online or in person
Solid advanced hypnosis skills
Thriving online community
The benefit of the collective experience of The Worldwide Simpson Protocol Community
Certification (if selected at checkout)
Extra support & coaching if certified
Extra online training & content if certified
Confidence in your skills and excellent client results!
A new way of 'being' for yourself
SIMPSON PROTOCOL TRAINING
Everything you need to be an advanced hypnotherapist
PAY IN FULL DISOUNT
ONE TIME PAYMENT
LEARN THE SIMPSON PROTOCOL

24 HOURS OF TRAINING (AND CPD)

ONLINE COMMUNITY FOR FREE AFTER YOU TRAIN

FULL WRITTEN MANUAL

WORLD CLASS ADVANCED HYPNOSIS SKILLS

YOUR CHOICE OF BONUS

CONFIDENCE AND COMPETENCE!

CHANCE TO BECOME CERTIFIED
PAY MONTHLY
3 x Monthly Payments
ARN THE SIMPSON PROTOCOL

24 HOURS OF TRAINING (AND CPD)

ONLINE COMMUNITY FOR FREE AFTER YOU TRAIN

FULL WRITTEN MANUAL

WORLD CLASS ADVANCED HYPNOSIS SKILLS

YOUR CHOICE OF BONUS

CONFIDENCE AND COMPETENCE!

CHANCE TO BECOME CERTIFIED
PAY MONTHLY
6 x Monthly Payments
LEARN THE SIMPSON PROTOCOL

24 HOURS OF TRAINING (AND CPD)

ONLINE COMMUNITY FOR FREE AFTER YOU TRAIN

FULL WRITTEN MANUAL

WORLD CLASS ADVANCED HYPNOSIS SKILLS

YOUR CHOICE OF BONUS

CONFIDENCE AND COMPETENCE!

CHANCE TO BECOME CERTIFIED
The IN PERSON course location for 2024 – West Sussex, UK
Frequently Asked Questions
Can anyone learn Hypnosis?
I would say that most people can learn Hypnosis, it's a natural state we enter many times a day.
But to be a really good Hypnotherapist you need good communication skills, some creativity, compassion for others and to be able to act with the best intention for your client at all time. Most of these soft skills can be developed also.
And you need great Hypnosis training and you are in the right place for that!
What can Hypnotherapy be used for?
Most people you meet when you say you are a Hypnotherapist will say, 'oh, can it help with x,y,z'. The answer is usually yes! All issues are created in the mind and so we solve them there too.
Most commonly you will help people with:
Anxiety
Depression
Weight Loss
Stop Smoking
Confidence
Trauma
PTSD
Phobias
Will this help me start a successful Hypnotherapy business?
Yes! Honey Lansdowne runs a successful Hypnosis practice and has years of business experience coupled with a first class honours degree in marketing. Honey will advise you on setting up your business, attracting clients and you have 6 weeks post support access to ask anything you want in the private Facebook group. Your success is my success, we work as a team an I will encourage this philosophy in the training.
Does it matter if I don't live in the UK?
The wonderful thing about England is for a small country it is very well served by airports! The nearesst to Worthing is Gatwick, you can literally get off the plane, get on a train (from in the airport) and the Ardington Hotel is a 10 minute walk from Worthing train station. IF you prefer you can easily hire a car and get to the hotel within 40 minutes from Gatwick Airport (1.5 hours from Heathrow).
I think I may need Hypnosis
You are welcome to book in a free consultation with me and if required we can work together privately before the training starts to clear anything you are concerned about.
During the course you will get to experience Hypnosis many times with me and your fellow trainees. I have found myself that after Hypnosis Trainings I feel extra good in every way. It's a highly positive environment focussed on getting the best out of people.
I have some questions
Great! I love answering questions and helping people get the information they need.
Please book in and let's chat and get those questions answered.
Once you've signed up to the training you will enter a private Facebook group where you can ask away also!
Your training is with Honey Lansdowne and your Certification is underwritten by Ines Simpson, creator of The Simpson Protocol
I carefully selected the very best content to train to my students and believe this to be the absolute best advanced hypnotherapy course available.
Ines carefully chooses her Simpson Protocol trainers becuase they show a passion and competance for the philosophy and process of SP (Simpson Protocol).
You can be confident in your training and the support you will have. And your clients can be confident in you.
The material in your Simpson Protocol course is from The Simpson Protocol, which is a unique and special type of advanced hypnotherapy. It is well respected Globally.
The mind behind The Simpson Protocol is Ines Simpson. Ines is a faculty member of The National Guild of Hypnotists, the largest hypnosis body in the world. In 2012 she was inducted to the NGH's Order of Braid in recognition of service to professional hypnotism.

She is best known as creator of The Simpson Protocol and for her work with deep states of Hypnosis – such as Esdaile and Sichort.
BE PART OF SOMETHING BIG
Many Simpson Protocol Practitioners created their own programmes using The Simpson Protocol Process
USE THE SIMPSON PROTOCOL FOR ANY ISSUE
Really, anything!
Because you are not working with a problem, you are working with the superconcious mind that knows how to fix problems.
FEEL LIKE AN AMAZING HYPNOTHERAPIST
Most hypnotherapists are constantly evolving in a quest to be an amazing hypnotherapist.
This training will definitley add to your skills and open your mind.
Train with me
I am confident that this training is everything a Hypnotherapist could need to provide an amazing service to their clients and make positive changes in people's lives, including their own!
I am 100% committed to helping you be successful, come and join us.
I can't wait to meet you.