Would you like to learn hypnosis or improve the hypnosis skills that you already have?
You can learn hypnosis in person or learn hypnosis online with me.
Hypnotherapy is one of the fastest growing, most effective forms of therapy available today.
You could be part of this exciting therapy trend which helps people with issues like anxiety, depression, confidence, self-esteem, trauma, weight loss and stop smoking. And so many other things!
Are you ready to change your future and the future of others when you learn hypnosis?
Hi, I'm Honey Lansdowne and I will help you learn hypnosis in a way that is fun and make sure you really 'get it'.
I will train you in the best hypnosis techniques available today and you can learn hypnosis with me in person or online.
I've got 4 hypnotherapy diplomas and am a senior practitioner with the GHR
I train various types of hypnosis and my current offerings are:
Introduction to hypnotherapy online every month and twice a year in person. You can buy the online course all year round.
Rapid inductions once a year and in person once a year. You can buy the online course all year round.
Kinetic shift training once a year.
The Simpson Protocol hypnosis training online once a year and in person once a year. You can buy the online course with loads of recorded sessions, advice and support all year round.
With a degree in marketing, I also offer business coaching and websites for hypnotherapists so you can have a successfull hypnotherapy business and make more impact helping people.
Please contact me for details of everything above or see my everything page.
So why learn hypnosis?
If you are an existing therapist, you can offer hypnosis as an extra service to your clients and have extra impact.
You may be:
A mindfulness or meditation practitioner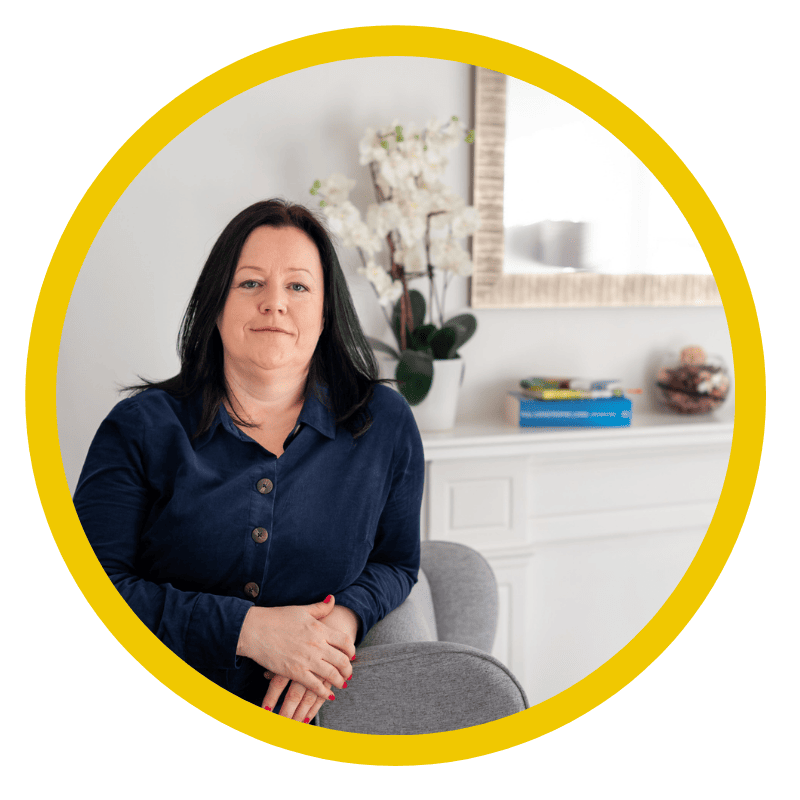 All of these therapies lend themselves perfectly to learning hypnosis. You will already have an understanding of the unconcious mind and be working with it in your sessions.
Hypnotherapy will allow you to expand your understanding of the unconcious mind and help your clients harness the power of their unconcious minds to get the results they seek.
You are also equipping your clients with skills for life, as all hypnosis is self hypnosis and you will able to teach them how to make the most of this amazing ability to explore, expand and heal ourselves.
You will the edge over others in your field and will never struggle to help clients that are stuck or have deep rooted issues, such as anxiety or depression again.
Come and learn hypnosis in person or learn hypnosis online with me.
If you are looking for a change of career, being a hypnotherapist is one of the most rewarding and interesting choices that you could possibly make.
Like you are in a work rut
That your work lacks meaning, direction or purpose
Like you want a job where you really connect with people
Confused about why you can't get motivated for work like you used to
That you want to make a real difference in the world
That you want to work less hours so you have time for family and hobbies
Fed up with being miserable in your job and being treated as a 'number' rather than a human being
Unable to create or maintain the relationships you crave
Like you have the ability and desire to heal and help others
Come and learn hypnosis online or learn hypnosis in person with me.
A few resources that might interest you about hypnosis and hypnotherapy
I was already into personal development and a qualified NLP Master Practitioner by the time I decided to learn hypnosis. Once I became a hypnotherapist, it was love at first sight!
I had been using NLP to help people overcome negative thoughts and limiting beliefs, but I wanted something that allowed for healing at a deeper level. And hypnosis was it. Hypnosis allows clients to heal, as well as make the changes they seek.
I'd like to share with you some of the best books, talks and other resources I've come across over the past 20 years as a coach and therapist. I think you will find them useful whether you decide to learn hypnosis or not.
Here are 10 great reasons to learn hypnosis
All hypnosis is self hypnosis so once learnt, it becomes a tool for life
Hypnosis heals at a mental, emotional, physical, spiritual and soul level. It is the most complete therapy available
Hypnosis can be used for hundreds of issues but most issues have their roots in fear, shame, trauma and feelings of not being good enough. Hypnosis can help them all
Hypnotherapy is a natural remedy with no side effects
Hypnotherapy is a cost effective way to reduce anxiety and depression, lose weight or stop smoking
Hypnosis helps people get new jobs, find partners, pass their driving test and overcome phobias like fear of flying and going to the dentist. It changes lives!
Being a hypnotist is a never ending journey of discovery, development and curiosity. There is nothing more fulfilling than using it to help people
Booking a hypnosis session is faster than getting treatment on the NHS and it is confidential
You can have the variety of being a general hypnotherapist or become a specialist by choosing a niche area to work in
You will find yourself part of a worldwide network of people passionate about helping others and making the world a better place!
Finding the right hypnotherapy training can be a daunting task.
You know you want to add to your skills, learn more about yourself, do your own 'work' and create a flourishing career and hypnosis is perfect for all of that.
But maybe you are unsure which hypnotherapy training provider to choose? Here is a bit about me which might help you make up your mind. And please do get in touch with any questions (and I mean any!).
Many trainers will teach you hypnosis techniques but I guarantee you will leave being able to see your first client plus I help you build your business.
My unique guarantee is that when you learn hypnosis with with me you will feel competent and confident to see clients and help others.