Hello, I'm Honey Lansdowne
I've always been fascinated by the mind and did my first emotional intelligence course in 1999!
From there I did a ton of coaching training, became a management interviewer, helped young people get jobs, mentored women into management positions and coached sales teams to become top performers.
The common theme in my work is always helping people to feel and be better.
I love working with the unconcious mind. It is the true gateway to helping people switch from negative thoughts to better ones.
I see clients worldwide online and I train other people to be amazing hypnotherapists.
I'm trained in many things including hypnosis, NLP, coaching, counseling, mental health, reiki, nutrition, energy, RTT, mindfulness and tapping. I use them in an agile way, to suit what my client needs.
How I work
The way I work is to make a difference to how you feel from the very first session. Despite having lots of qualifications, the phrase that best sums up how I work is '"Know all the theories, master all the techniques, but as you touch a human soul be just another human soul."
The core therapies that I will use to help you are:
I have been awarded the Senior Qualification in Hypnotherapy Practice by The General Hypnotherapy Register.
As a Registered Senior Practitioner I know that hypnosis is an effective way to make changes that stick, especially in the areas of anxiety, depression, stop smoking and weight loss.
I'm certified to train others to be amazing hypnotherapists.
I have over a decade of certified NLP experience.
NLP a therapy for psychological disorders, including phobias, depression, generalised anxiety disorders, social anxiety, trauma or PTSD.
NLP is very good for helping you to understand yourself and your behaviours.
I'm certified to train others to be NLP practitioners and NLP master practitioners.
Rapid Transformational Therapy® (RTT®).
Created by Marisa Peer, RTT®is a solution-based treatment which blends the most beneficial principles of Hypnotherapy, Psychotherapy, NLP, CBT, and Neuroscience.
It's ideal for people who need to increase their self-esteem and feel good enough.
RTT helps heal emotional issues.
My style is open-minded, without judgement and confidential.
My experiences as a teenager has driven my interest in helping teenagers understand the power of their minds.
I was delighted to receive the highly commended award in the wellness category at the Sussex Business Women Excellence Awards.
If you have any questions at all, please do contact me or book a free 15 minute consultation.
I'm sharing my philosophy with you below, please take a look and see if it resonates with you. These are the things I live by and help my clients explore. They are game changers:)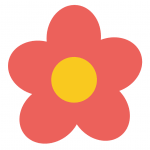 Find your inner smile
So often we are chasing what we are persuaded is life's dream of a materialistic existence. BUT, many people have these things and they are not happy. Why?
Appreciating the smallest of things increases our happiness and feelings of being enough. Imagine feeling delight at 'just' seeing a butterfly fluttering about its business. What would that be like?
Find your inner smile and you will enjoy life more wherever you start from.
Learn about yourself
I'm always curious about how people answer the question 'Who are you?'. Often people say wife, husband, mum, dad, accountant, hairdresser, teacher or whatever.
These are titles, not who you are. We give pieces of ourselves away to these titles over the years and lose touch with who we really are.
Knowing and feeling who you really are makes you feel aligned with life, more confident and gives your life more purpose.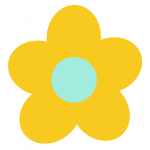 Treat life as an adventure
I find it hard to believe that anyone has a life without adventure. Maybe not all to the extent that Bear Grylls does, but how about the adventure of lifes' experiences?
When you treat life as an adventure, it reduces fear and increases your willingness to try new things without worrying about failing (because failing is part of the adventure!).
Think about holidays. Some are better than others, some you miss a flight or the hotel is miles from where you expected but it's still an adventure.
Be honest with yourself and others
Often the person people hide the truth from the most is themselves. They are not happy, they are not in love, they are bored, they don't like themselves…. The list goes on.
Behaviour like overeating, spending, drinking, lack of motivation will be happening you're thinking, why is this happening? Why can't I control this? Why can't I get a grip?
Behaviours come from your unconscious mind to let you know that things aren't right.
Being honest with yourself will change your life.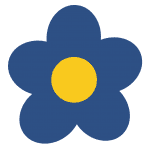 Wholeness through consciousness
We live on a planet that grows things from seeds, creates humans from scratch and where animals talk without words.
Some people talk about 'waking up' or an 'awakening' but I prefer to just think of it as awareness. Awareness of ourselves, others, our surroundings and then anything else that we choose!
Consciousness makes you feel connected. To others, yourself, the world, universe and beyond.
It's a journey that provides comfort and inspiration in your life.
You can see everything I offer in my services and prices guide